Recent Successes
VP, National Correspondent Sales Manager……Top 10 National Mortgage Corporation
SVP, Product Development……Top 15 National Mortgage Company
Chief Credit Officer…… 7B production shop/ REIT/ in SE Comp Base: 220k total comp 300k
National Sales Manager…..Wholesale start up for Investment bank Total comp: 300k
Area Retail Production Mgr…….West Fla. Managing 600m production.
SVP, Business Development and Marketing……top 20 national mortgage lender
VP, Automated Decision making….top 15 national lender.
VP, Head Secondary Marketing…..Regional retail origination company; $6.7B annual
SVP, Southern California Regional Wholesale Manager…..National AltA lender
VP, Mortgage Controller……..Large Regional Bank owned mortgage company.
SVP, Capital Markets Controller…….Regional REIT with total annual originations >5B.
SVP, Head Retail Lending…..Privately owned regional Mortgage Company.
AVP, Regional Operations Manager………top 15 ranked national mortgage lender.
VP, Regional Retail Production Manager...expanding retail operation with 450m annual.
VP, Area retail Production Manager SE….Top retail Production talent in the area!
VP, Builder JV's and Alliances…National top 15 mortgage lender
Retail Branch deals in the following ,markets: Tampa, Atlanta, Memphis, Rock Hill SC, Greenville, SC, Fort Lauderdale, FL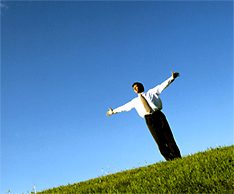 Copyright © 2006 postogroup.com. All rights reserved